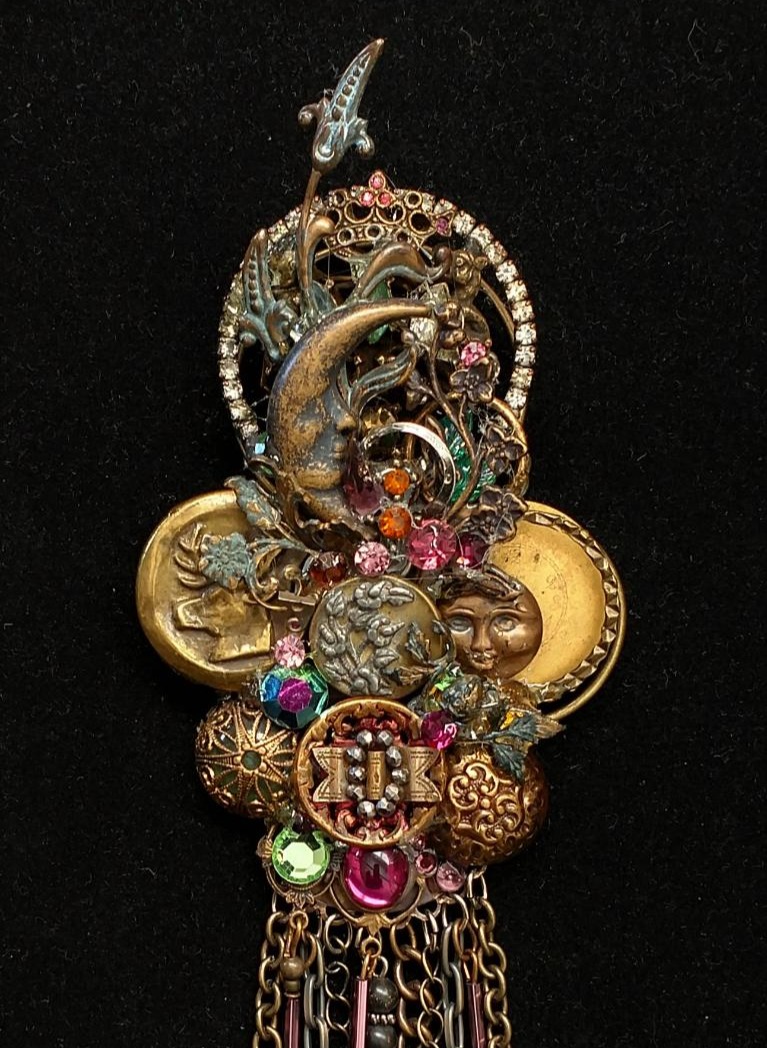 Hand Assembled

One-of-a-Kind


Ornamental



Elaborate Beautiful
Lisa Carlson assemblage brooches are handmade by Lisa. The designs are created from recycled "found" objects"
as in

collectible rhinestone jewelry pieces, antique buttons, vintage watch parts, and rare crystal beads.
Bronzed and antique sterling silvered metals compliment the pieces.
Themes are inspired by mother nature, fairytales, music and dance, and opulent ornamental items found in her museum visits.


Each Lisa Carlson brooch is one-of-a-kind.
Each Lisa Carlson brooch is hand assembled by Lisa.
Each Lisa Carlson brooch is epoxied for the longevity of the piece. Lisa guarantees the brooch for life.
Each Lisa Carlson brooch is signed by Lisa on the metal backing.
Each Lisa Carlson brooch comes with a neck chain, and earrings to match.
The Lisa Carlson Designer Collection brooches also include a black bolo tie
The pin is placed on top of the bolo slide to keep it in place.


Small Wonders
The small brooches can be worn as a pendant on a thin chain or as an ornament on a hat or the lapel of a blazer.
Designer Couture Brooches
The Designer Couture brooch is an ornate statement piece best worn as a necklace or a bolo tie.
The brooch is meant to be worn with a classic flair
for fun and attitude.